Hiking holidays in South Tyrol – Alpine experiences in Val d'Isarco
The alpine region of Val d'Isarco around the city of Bressanone is traversed by a ramified network of hiking trails. During your hiking holidays in South Tyrol you have the choice between easy walks in the highlands, varied altitude hikes and challenging climbing routes. If you aim high, take a hike on the Altitude Trail of Bressanone. It takes you in large parts above the tree line and gives you fantastic views of the Val d'Isarco and the bright peaks of the Dolomites. Breathe in deeply the fresh mountain air and enjoy the excursion among green meadows and rugged rock formations.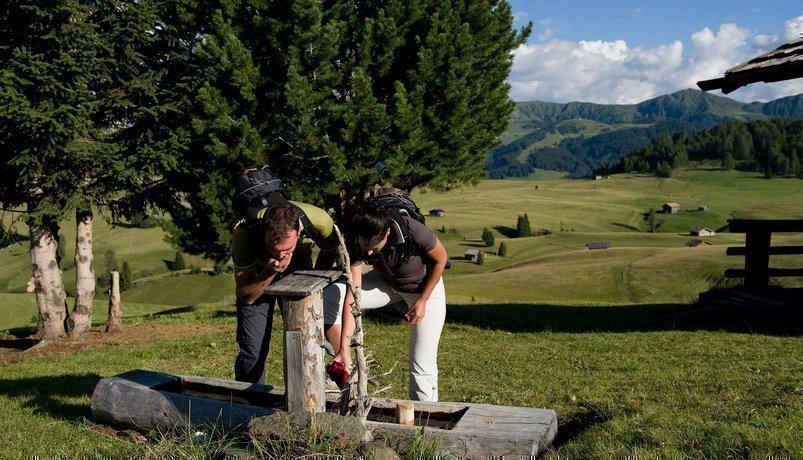 Exciting hiking holidays with children in South Tyrol
Plenty of easy hiking trails set in the midlands make a hiking holiday in South Tyrol with children a great experience for all family members. The ascents are moderate and the youngest ones may keep step with their parents at all times. Pure enjoyment of nature awaits you on the Panorama Trail to the Rossalm. The varied excursion takes you in 1 hour walking time to a traditional mountain inn with a lovely sun terrace. While enjoying a cup of coffee in the warm sun, your kids can play freely on the playground. The hiking trail "Woody Walk" is a specially created family hiking trail, which begins at the local mountain of Bressanone – the Plose. Along the way, many stations invite you to take a break. Among other things, you will pass a Kneipp station where the ancient healing methods of the priest Kneipp are explained. At the same time you can enjoy the effect of the cool mountain water.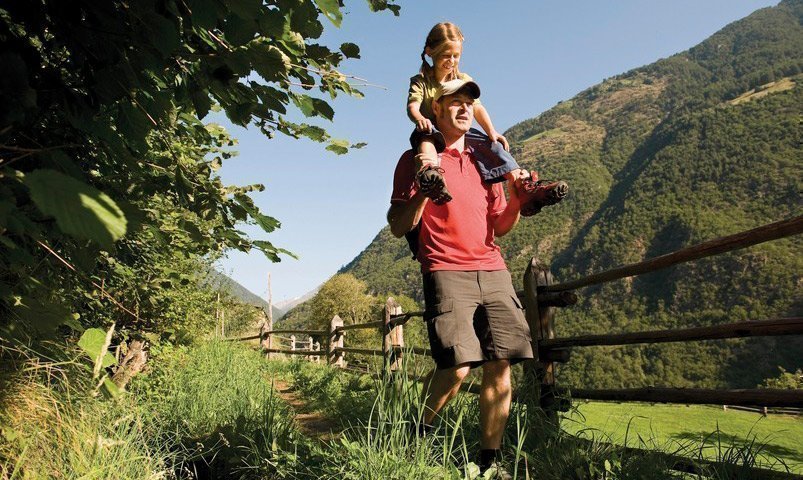 Castles, palaces and monasteries: beautiful hiking destinations in your holiday in South Tyrol
The South Tyrolean Val d'Isarco offers an abundance of medieval castles, historic fortresses and ancient monasteries. The buildings rise on rocky hills and offer attractive hiking destinations during your hiking holiday in South Tyrol. A wonderful hiking trail leads from Bressanone to the small medieval town of Chiusa. Above the town there is the Monastery Sabiona, which is one of the oldest monasteries in South Tyrol – it is a beautiful hiking destination. Interesting experiences await you during a walk to the Castle Velturno and to the Monastery of Novacella. Above the Episcopal city, the apple plateau Naz/Sciaves extends. There is the Rudolf Bacher Museum, which is a perfect destination for a mountain hike. Many other museums and recreational facilities can be visited free of charge with the BrixenCard. Of course during your hiking holiday with children in South Tyrol you should visit also the nearby Dolomites. Around the Odle Group there are wonderful hiking areas with pristine natural landscapes and rugged cliffs.