Bicycle holidays in the Isarco Valley/South Tyrol – A great variety of bike tours
The South Tyrolean Isarco Valley – with its leisurely family bicycle trails in the valley and the challenging single trails in the highlands and in the alpine regions – is simply the best choice for a bicycle holiday in the mountains. In the Bressanone valley, various routes lead past marvellous chestnut groves and vineyards. The paved Isarco Valley Bike Path takes you along the river Isarco. Quaint taverns invite you to take a rest, and medieval castles and splendid residences are great destinations for a stopover.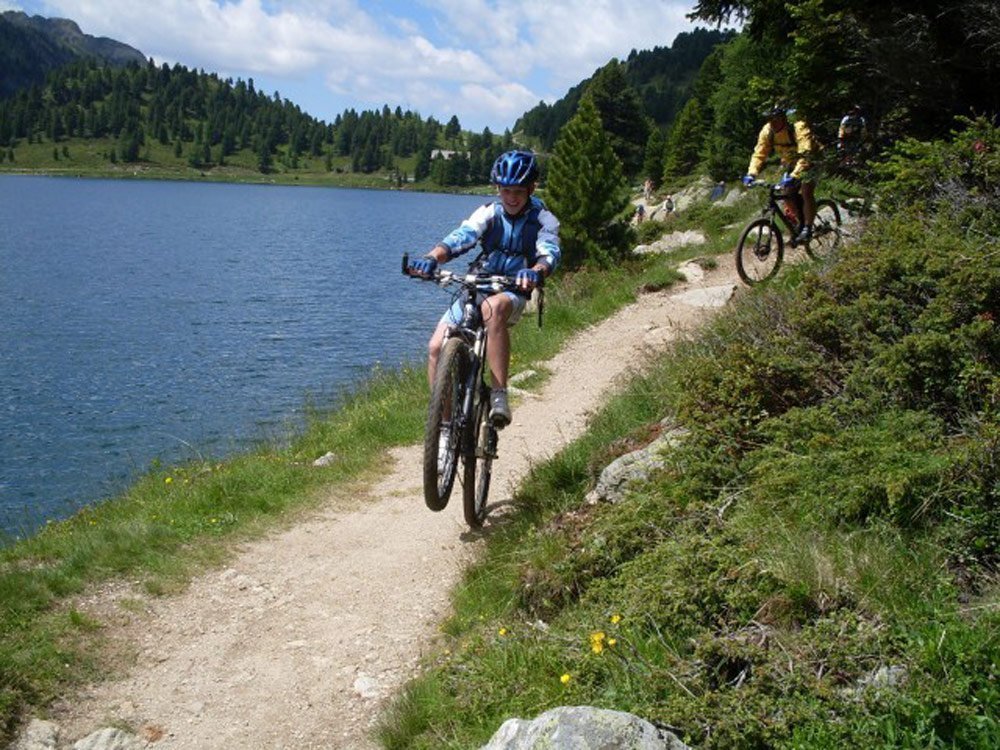 Conquer high mountains during your bicycle holidays in the Isarco Valley/South Tyrol
A variety of challenging single trails lead into the high alpine mountain regions. The city of Bressanone is dominated by Mount Plose, which is the annual venue of the world's longest and steepest downhill race. During your bicycle holiday in the Isarco Valley/South Tyrol on your mountain bike you may follow the race route and complete individual sections of the challenging tour. With the cable car you may comfortably reach the peak regions. From Mount Plose you can directly arrive at the bicycle paradise on the Alpe di Luson and the Funes Valley.
Leisurely bicycle excursions in the Isarco Valley
In Bressanone, two South Tyrolean long-distance bicycle routes meet – they invite you to relaxing bike tours. The for the most part level profiles turn these tours into a pure pleasure. Gently up and down, the bike route Brennero-Bolzano on approximately 100 kilometres takes you through the Isarco Valley. A picturesque idyll awaits you on the bike path that leads from Bressanone to the small alpine town of Chiusa. The tour takes about an hour and at the destination, you can take a refreshing dip in the outdoor pool in Chiusa.