Active holidays in Bressanone/South Tyrol – Sports and leisure activities in the Isarco Valley
The exceptional mountain landscapes in our region are a true paradise for outdoor fans and active travellers. For every taste and demand, you'll find the matching offer during your active holiday in Bressanone/South Tyrol. Hiking trails of all difficulty levels await you on the local mountain of Bressanone – the Plose. The high alpine regions can be reached by cable car – the valley station is located in the village of S. Andrea. Breathe fresh mountain air on the Bressanone High Trail, and the nearby peaks of the Dolomites are a delight for climbing fans. Learn the necessary skills in the climbing gym in Bressanone or at the high ropes course in Val di Funes. For your children, once a week climbing for kids is offered in the village of Luson. After a challenging climbing tour, a dip in the crystal clear Lake Varna, the outdoor swimming pool in Chiusa or the Aquarena guarantees a refreshing experience.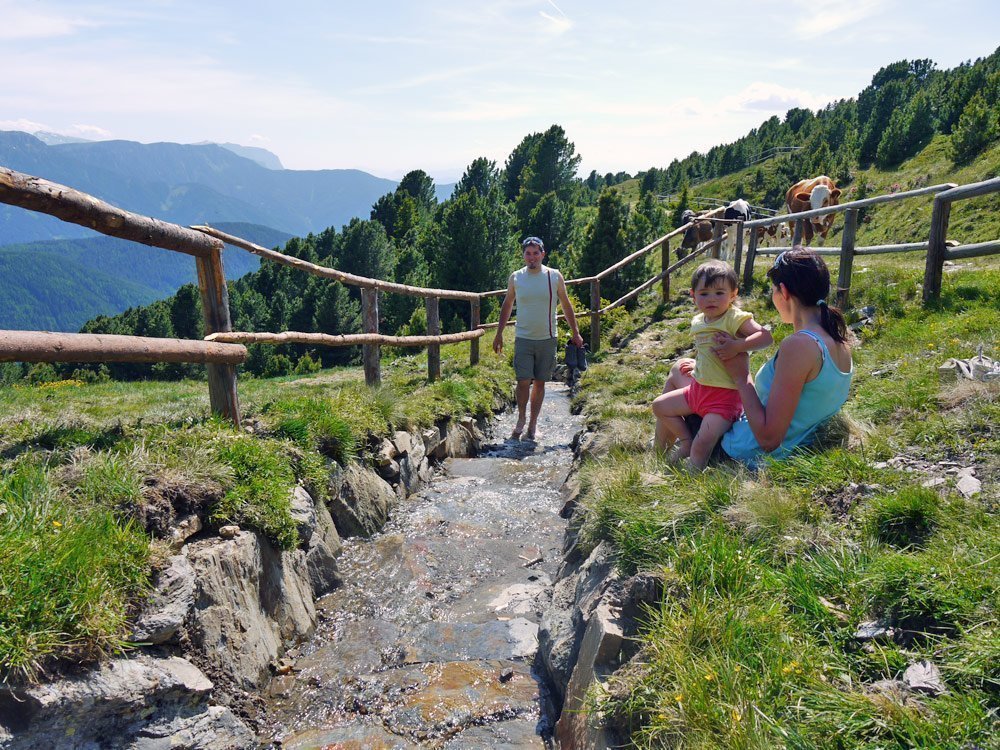 Action-packed outdoor activities in the Isarco Valley
Plenty of action-packed activities leave no space for boredom during your active holiday in Bressanone/South Tyrol. Dare devils may take part in a tandem flight with a paraglider from Mount Plose and admire the impressive mountains of South Tyrol from a bird's perspective. In the city of Vipiteno, rafting tours on the river Isarco are offered, while bicycle fans may conquer steep paths on a mountain bike on in the peak regions of the Isarco Valley. An exciting adventure in the summer months: a jaunt on the Mountaincart on Mount Plose. With the modern speedsters you may speed down a 10-km trail from the mountain station of the cable car to the valley station in the episcopal city. If you wish to take it easy during your active vacation in Bressanone/South Tyrol, in the central mountain areas many Nordic Walking routes will take you through deep forests and orchards.