A vacation in Bressanone – The episcopal city in the Isarco Valley
The episcopal city of Bressanone is located in the centre of a wide basin in the Isarco Valley. Vineyards and orchards prosper on the hills, a fact that points to the mild climate of this South Tyrolean mountain region. Spend your vacation in Bressanone in the heart of the Isarco Valley. In the city, alpine traditions and Mediterranean lifestyle merge. Magnificent town houses, winding streets and charming arcades shape the face of the medieval old town, and many churches in Gothic and Baroque style rise in the urban area.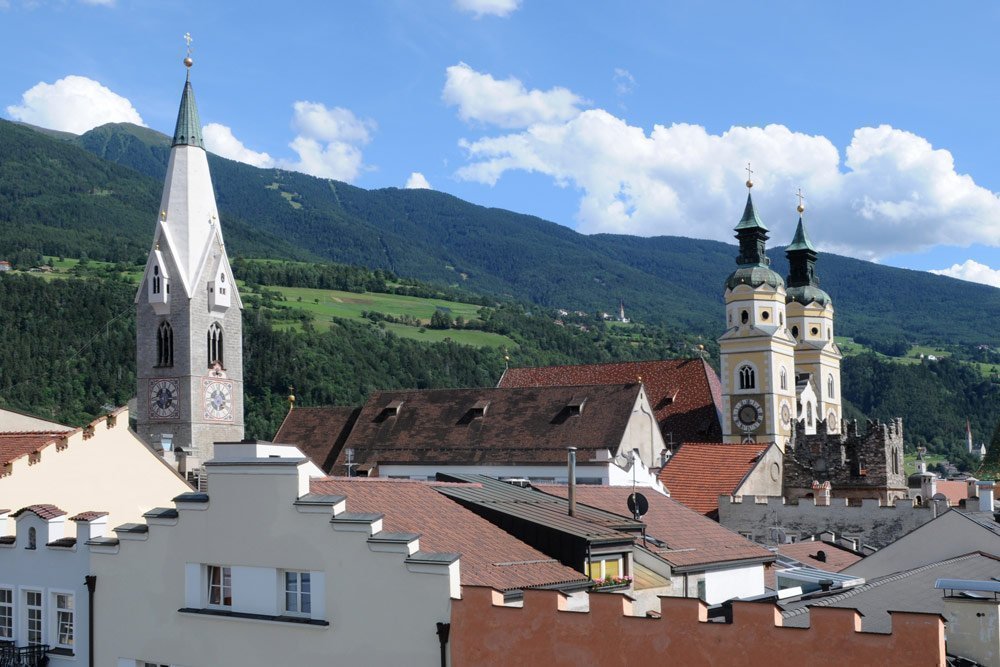 Bressanone – Alpine town with a medieval flair
The historic old town is almost completely preserved – it is an architectural jewel of medieval architecture. In the city centre, the impressive cathedral with its Gothic cloister and the precious frescoes from the Middle Ages rises. Besides the Episcopal Palace and the White Tower, the cathedral is one of the most important landmarks of the city. The White Tower with its 71 meters dominates all the buildings in the area. During your holiday in Bressanone you may visit the ancient Gothic tower with a local guide.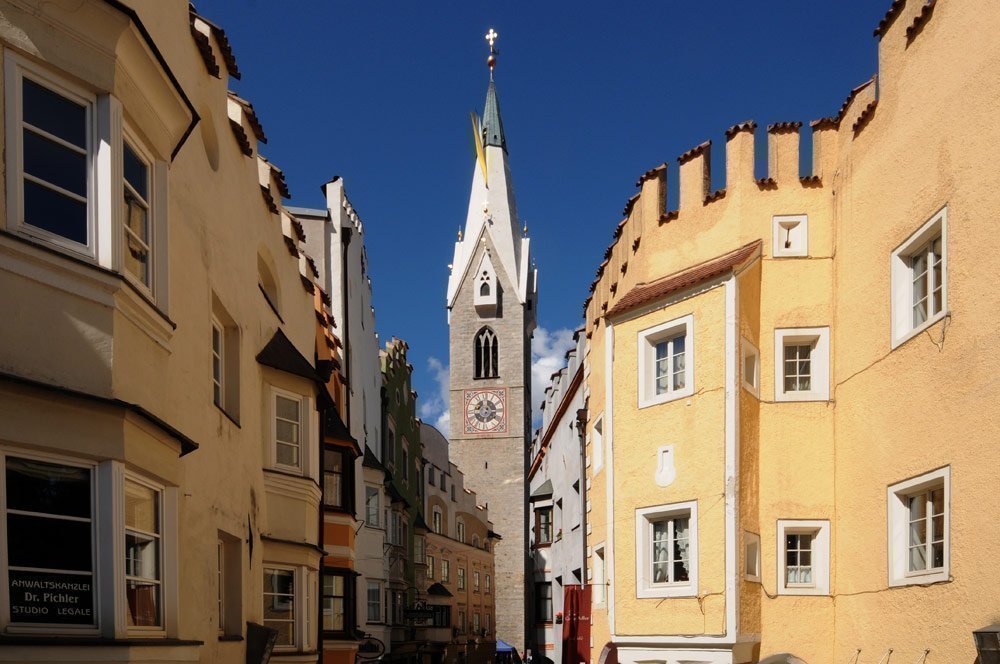 Cultural highlights in the episcopal city
A cultural highlight of the episcopal city is the music festival "Bressanone Summer Emotions". On warm summer evenings, in front of the bars, clubs and pubs of the city live music is played. On the occasion of this event, well-known jazz, blues and rock musicians get together in Bressanone. The episcopal city in the Isarco Valley also offers many interesting museums and exhibitions. The Diocesan Museum in the Episcopal Palace, the Pharmacy Museum, and varying art exhibitions and collections of paintings emphasize the importance of the city as an art and cultural centre in South Tyrol.